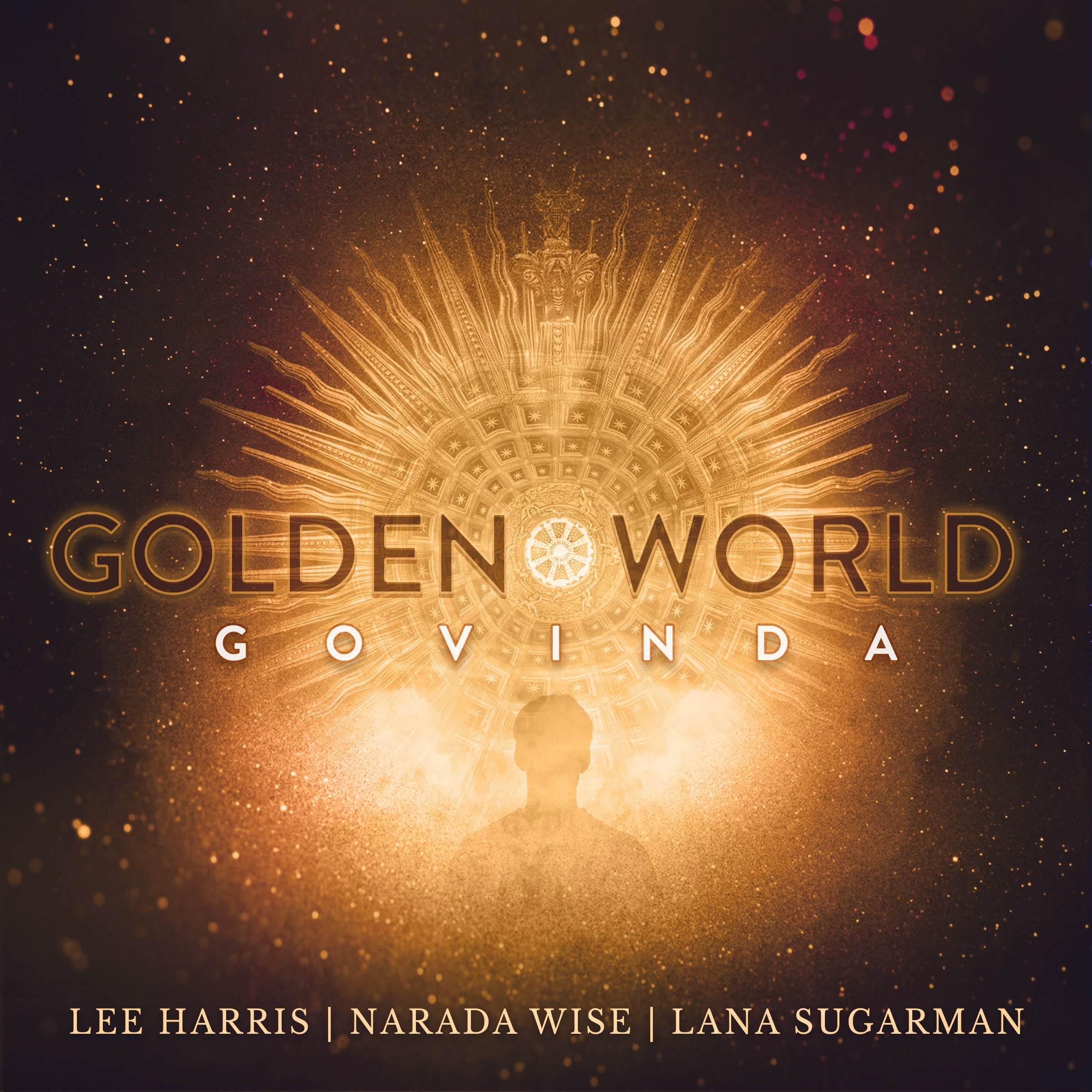 Golden World Govinda ( 2 Track Single)
Lee and Narada Wise first tried fusing Lee's song 'Golden World' and Narada's chant 'Govinda' at a sound-healing workshop in Toronto in 2016. This blend of Lee's alternative 'pop' song from his 2011 'Golden World' album, and one of Narada's devotional chants worked so well (and was such a favorite with audiences) that it soon became a staple in their other workshops across North America. In 2018, they and the song were joined in performance by devotional music artist Lana Sugarman, and a new blend of magic happened.
The harmonies and the mix of their three voices took the song to a new height, and their live version of the song at the OMEGA INSTITUTE in New York, was performed at a special summer evening concert in 2018. This sowed the seed for a studio version, so in 2019 they brought all the elements to Slovenian Producer/ Musician (and regular collaborator of Lee's), Davor Bozic. The resulting single you have here is what was created in this collaboration between North America and Europe. The second track on the single is a re-mastered recording of the live version of the song, taken from that special summer night in 2018, at the Omega Institute.
Written by Lee Harris and Narada Wise. Vocals by Lee Harris, Narada Wise and Lana Sugarman. Instrumentation by Narada Wise. Additional Instrumentation by Davor Bozic. Produced by Davor Bozic and Narada Wise. Mixed by Davor Bozic. Released by Golden World Music.
Golden World Govinda ( 2 Track Single)