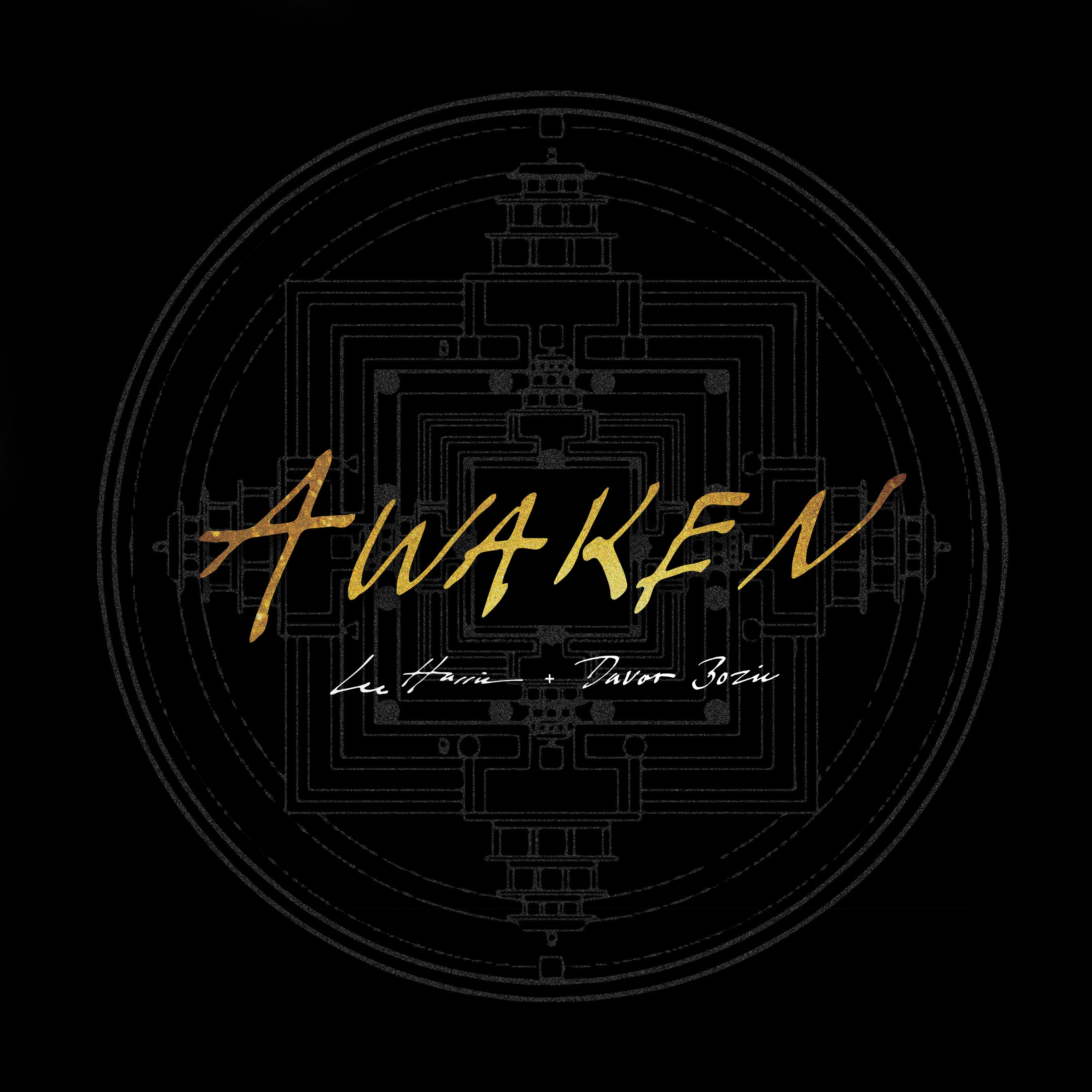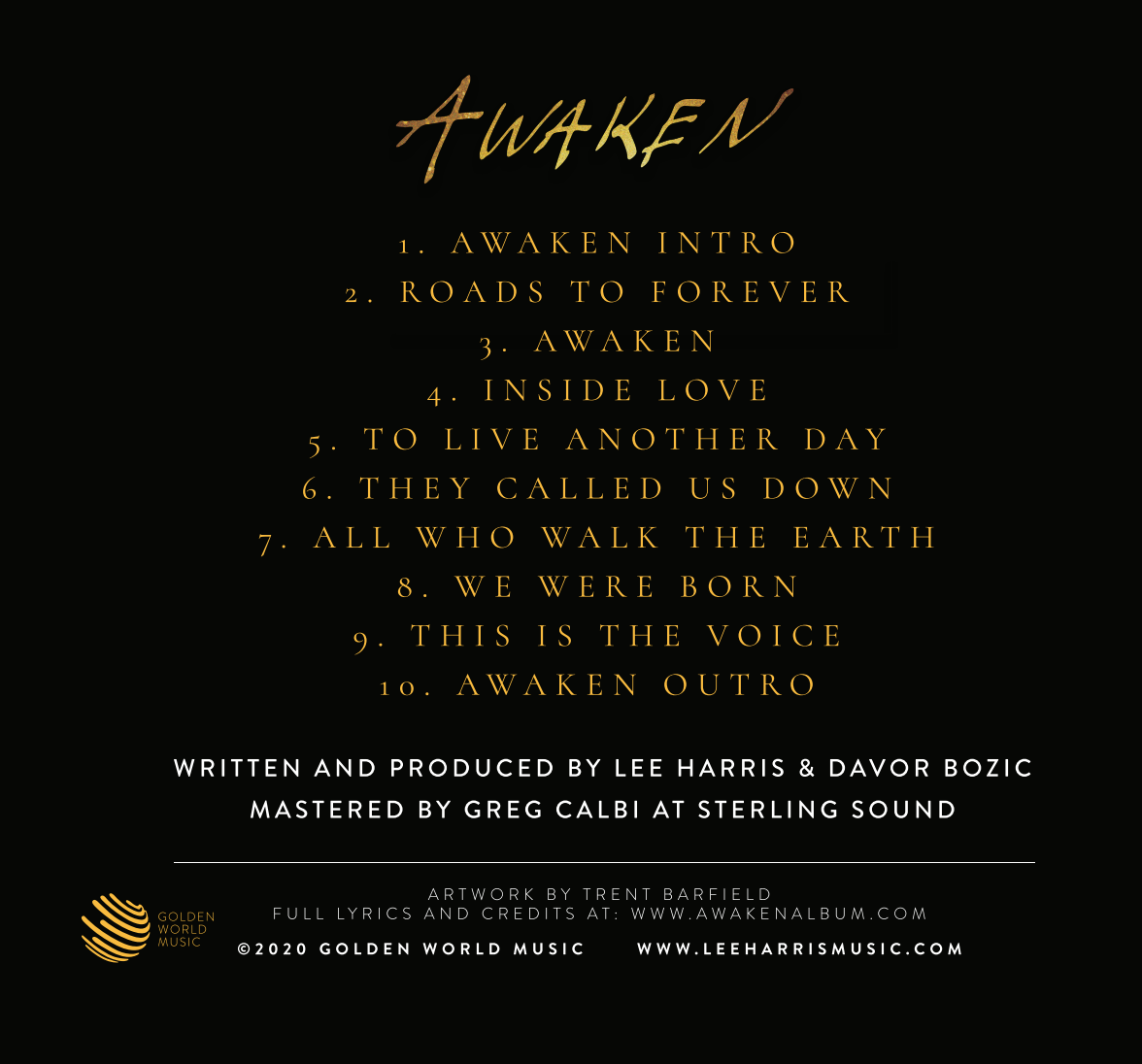 **Includes PDF download of lyric booklet.

AWAKEN is an album of healing music, a collection of songs for the heart and soul, and a soundtrack for the spiritual seeker journeying home and navigating the full humanity of this moment in history.
A coming of age of Lee Harris and Davor Bozic's musical partnership, AWAKEN is a ripening of the longstanding creative collaboration between two masters of their crafts. Davor's production is fully alive and finely attuned to the depth and subtleties of Lee's stunning melodies and soul-stirring lyrical messages.
This is apparent in the evocative swell of cinematic soundscapes alongside Lee's soaring, multi-layered vocals and uplifting chorus arrangements. It is also present in the quieter moments, where the slightest sonic touches and infusions of colour perfectly complement Lee's softly-sung, soothing whispers and powerfully gentle delivery. The album, tuned to the frequency of 528Hz, "the miracle note", might just be that for anyone seeking a healing balm for their heavy heart and weary soul. 
Track List:
Awaken Intro
Roads to Forever
Awaken
Inside Love
To Live Another Day
They Called Us Down
All Who Walk the Earth
We Were Born
This Is the Voice
Awaken Outro