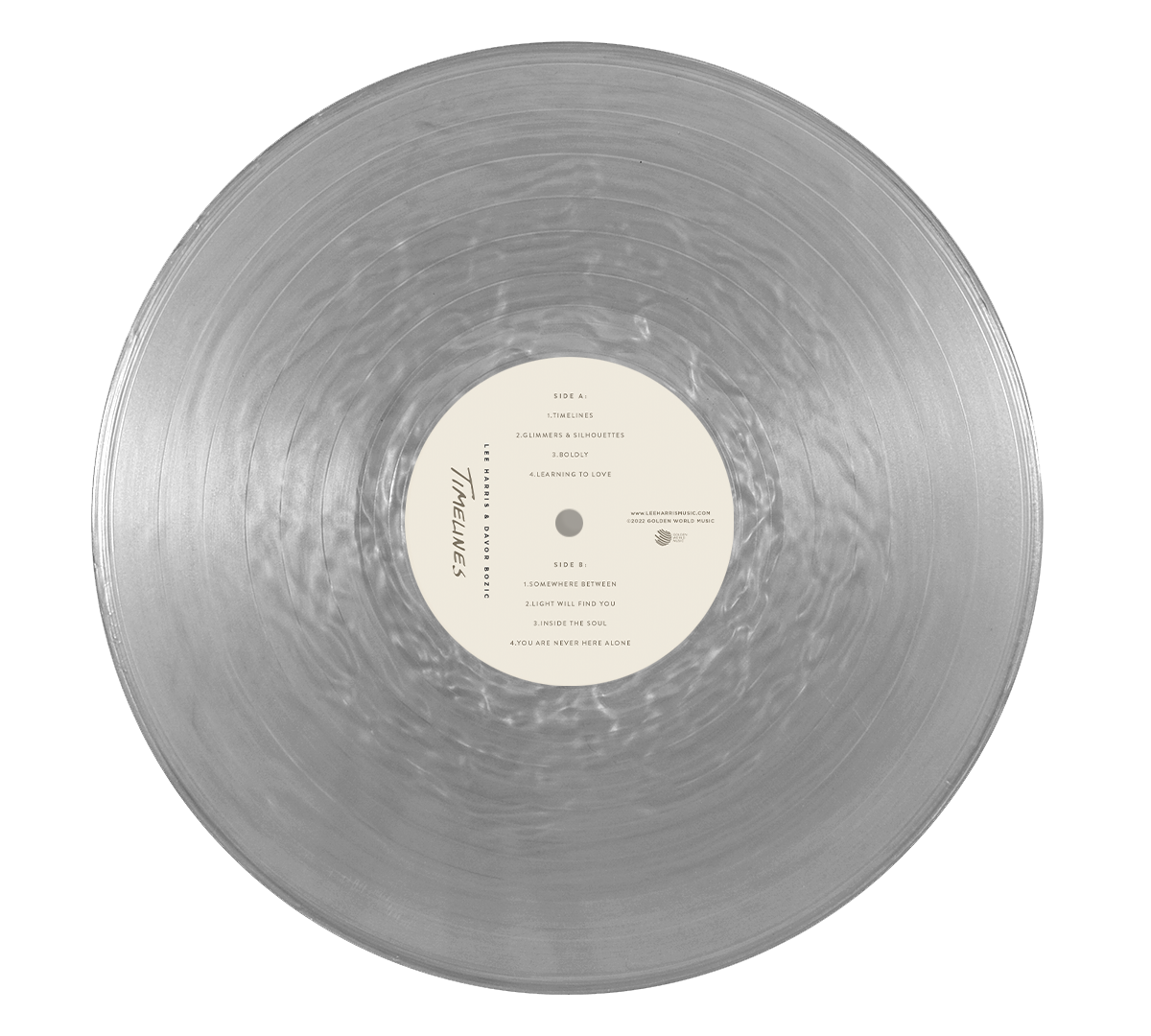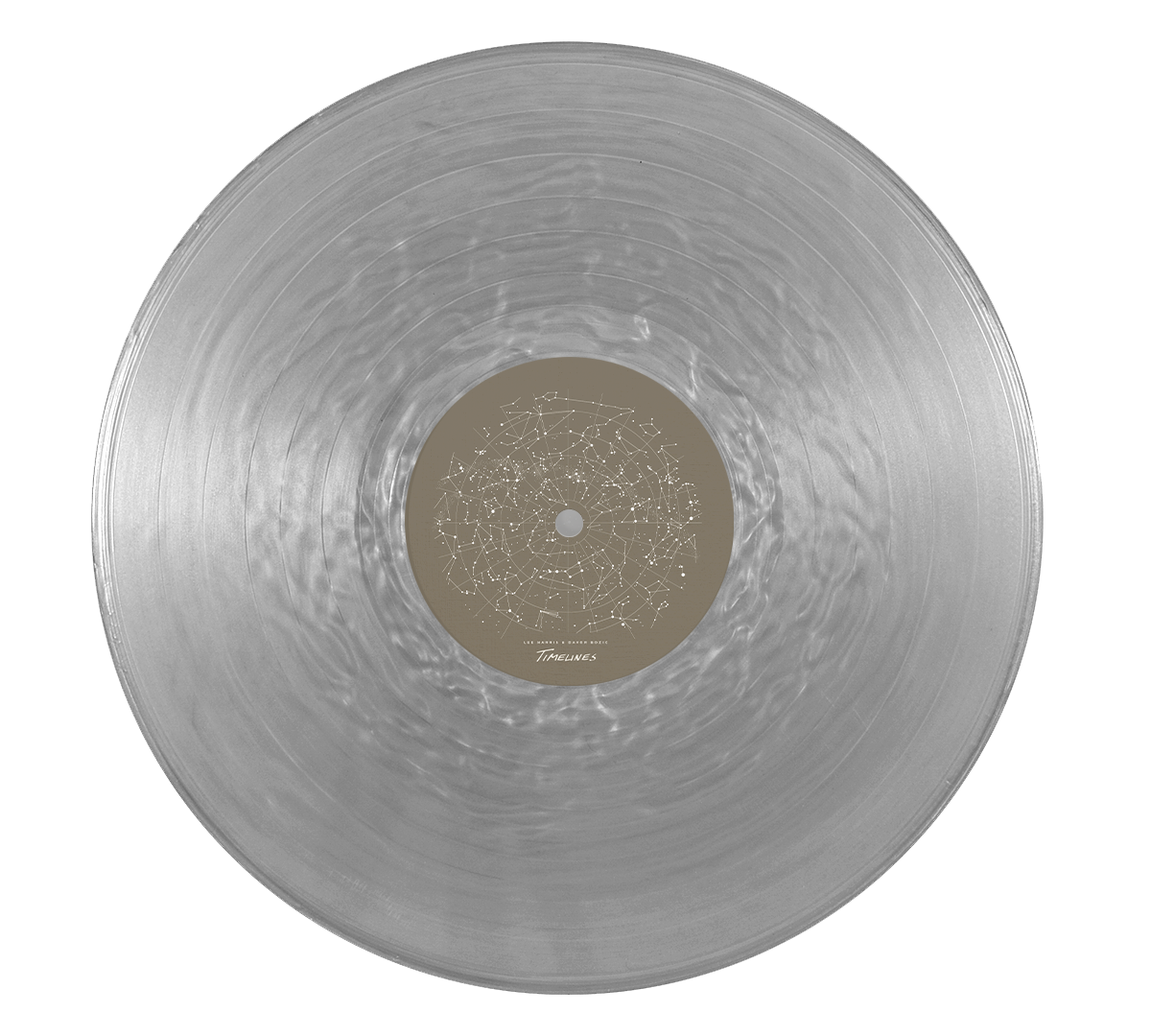 The TIMELINES album from Lee Harris and Davor Bozic on Special Edition silver vinyl with full gatefold artwork and lyrics insert and includes MP3s of Lee & Davor's Timelines Behind the Album Project.
Timelines is a voyage through sound that reveals the joy and humanity of our experience along the way. The unique arrangements and instrumentation evoke the sense of hope and possibility for our future as we hearken back to our roots. The timelines of our lives run in cycles across space and time.
We created this album with layers of sound and frequencies to raise your vibration from within and to connect with the timelines all around us.
With love,
Lee & Davor
X  
Track list:
1. Timelines
2. Glimmers & Silhouettes
4. Learning to Love
7. Inside the Soul
8. You Are Never Here Alone
International Shipments - Shipments outside of the USA may incur customs/duty fees, depending on the destination country. The fee may vary depending on your order value, country limits, and other factors. Customers are responsible for these fees. We are beyond upset by the exorbitant costs shipping carriers have elected to charge at these current times and we apologize to our international fans for this being out of our control.