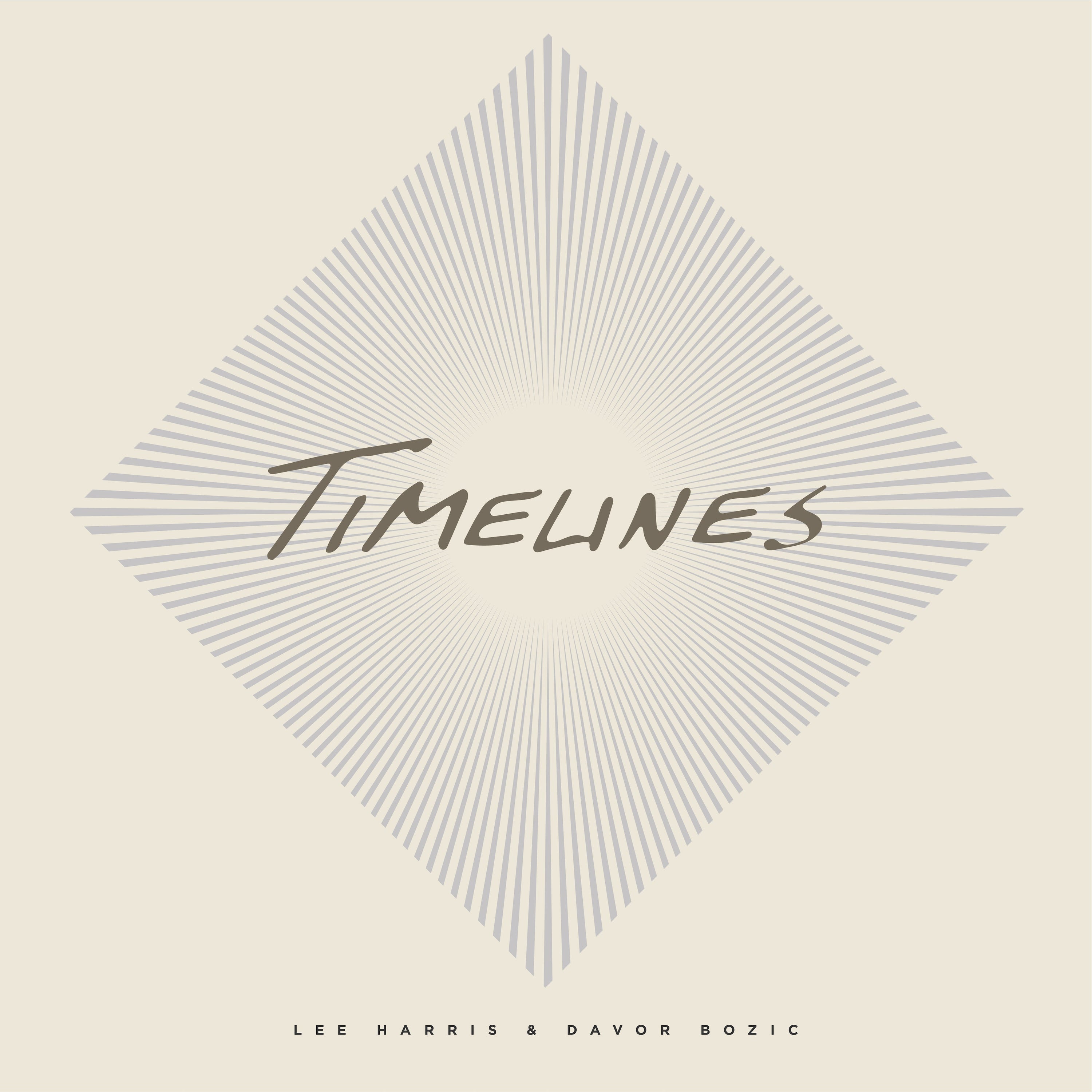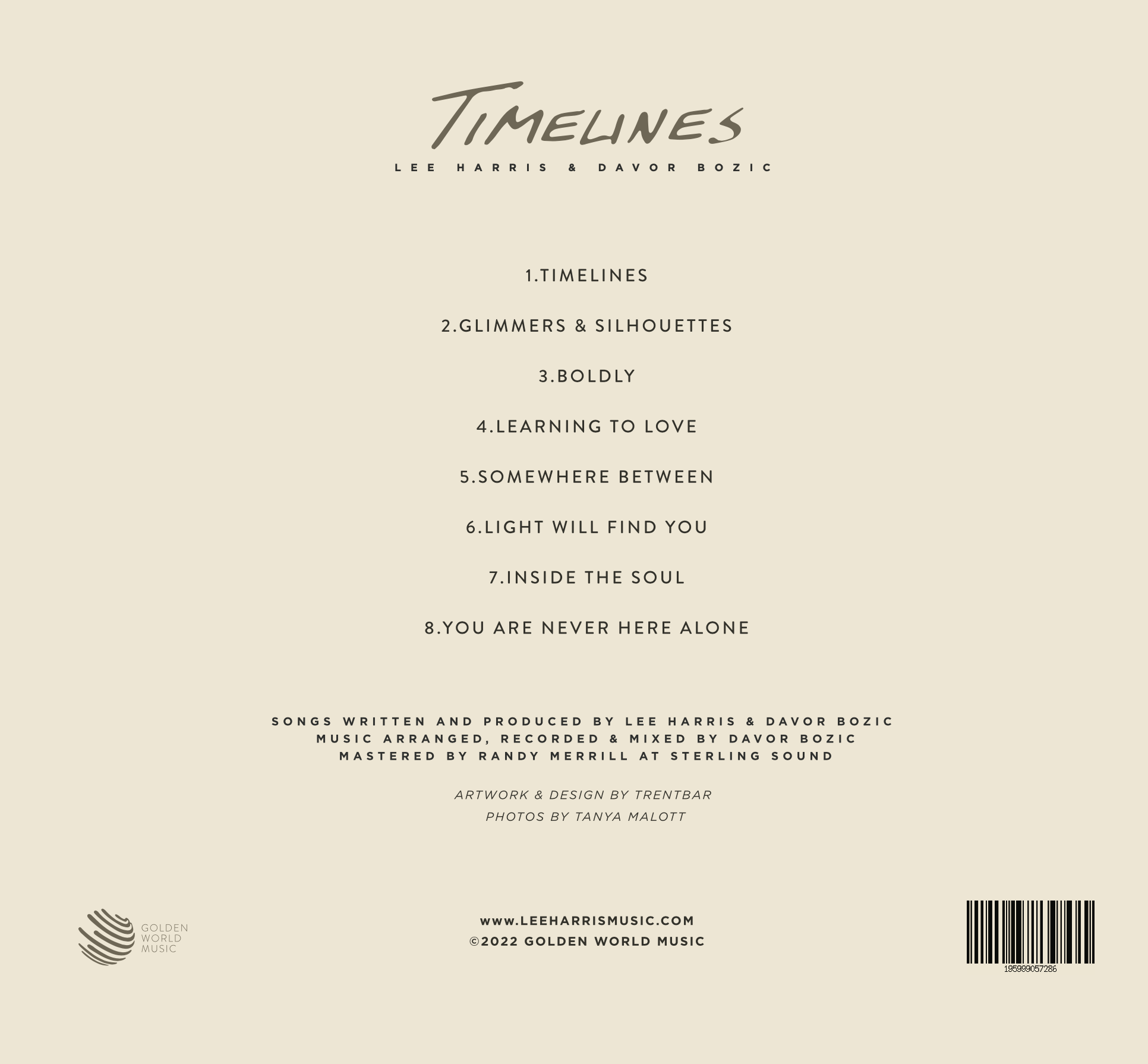 TIMELINES - Digital Album
Comes with a beautiful 12-page lyric booklet PDF and includes MP3s of Lee & Davor's

 

Timelines Behind the Album

 

Project.

Timelines is a voyage through sound that reveals the joy and humanity of our experience along the way. The unique arrangements and instrumentation evoke the sense of hope and possibility for our future as we hearken back to our roots. The timelines of our lives run in cycles across space and time.
We created this album with layers of sound and frequencies to raise your vibration from within and to connect with the timelines all around us.
With love,
Lee & Davor
X  
Track list:
1. Timelines
2. Glimmers & Silhouettes
3. Boldly
4. Learning to Love
5. Somewhere Between
6. Light Will Find You
7. Inside the Soul
8. You Are Never Here Alone
TIMELINES - Digital Album